"Our Urban Times" throws down the gauntlet to those who have viewpoints about the new pattern of governance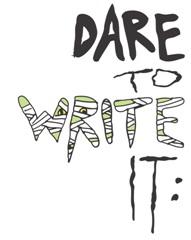 The chaos that seems to be on the move from Washington, D.C., down to the streets of Chicago has prompted Our Urban Times to provide an opportunity for people to express their opinions and views on line.
"Writers are welcome to send their ideas along with samples of their proposed column," says Elaine Coorens, the newspaper's Editor/Publisher. 
"We are looking to have a balance of viewpoints. These viewpoints will be those of the writers and not reflect those of Our Urban Times. We hope that they are informative and fun is good too." 
Writers may write under a nom de plume or use their own name. The frequency may be as chosen by the writer but must be at least once a week. Send your submissions to Coorens.
"The intent of these columns is for writers to express opinions about real information not fake news. There are so many actions coming out of Washington, there is no lack of subject matter," commented Coorens.
Marsha Ramps, who has been writing to Donald Trump daily since January 27, is the first columnist. 
"After years of opining under various noms de plume in the comments sections of all the world's top newspapers – well, the ones that don't have pay walls," says Ramps. "I feel that current times demand action and so I'm going legit. 
"Always a close follower of the news with a clear picture of my own identity and opinions, I would like others to know the world as I see it! " 
Asked about her qualifications Marsha said "Well, John Kass never attended journalism school and neither did I. Although I'm decades younger than John, we share the same birthday and that's good enough for me!" 
She shared that while she is a lifelong Chicagoan, Kass has never lived in the city. 
Coorens said that she hopes Ramps statements and opinions generate comments and lively "conversations." Further more she wants to remind all readers that the opinions expressed by Ramps are hers and not those of Our Urban Times.
Related:
Crime Stats By District
Columnists