Predicted snow storm: The 606 cancellations and the CTA preparedness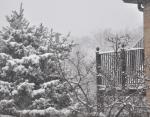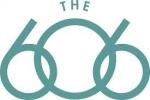 With predictions of accumulating snow expected from late Saturday through Sunday evening, The 606 has postponed their Walk with Light scheduled for Sunday, while the CTA has declared that they are prepared. 
"We are working hard to find an alternate date, and we will follow up as soon as we have more information," says Jamie Simone, Interim Chicago Region Director, The Trust for Public Land.In addition, Friends of the Bloomingdale Trail's Ben Helphand reports, "The 2nd Annual Winter Clothes for the Bloomingdale Trail has been postponed."
On the other hand, the Chicago Transit Authority (CTA) says that they have developed a myriad of strategies to address snow, ice and subzero temperatures, all of which can impact bus and rail service.
To name some of the rail precautions:
Snowplow blades are attached on the front of all of our railcars so they can remove snow and ice from the track as trains move along.
All railcars have "sleet scrapers" to keep the third rail clear of snow, sleet and ice and ensure trains can make proper contact with the electrified third rail to draw power and keep moving.
Some railcars are equipped with special equipment that distributes deicer fluid onto the third rail. This deicing fluid keeps ice from building up and getting in the way of trains collecting power.
Track switch heaters are turned on to keep switches from freezing.
For severe storms, CTA also has four diesel-powered snow fighter locomotives can reach every part of the system. These self-powered snow-fighters don't have to rely on electric power from the tracks when they're needed.
For bus service, CTA has:
All buses go thorough an inspection process to get ready for cold weather operation. This includes checking heaters, engine thermostats and batteries, and making sure windows, roof hatches and doors close securely.
Buses equipped with engine pre-heaters that circulate coolants through bus engines in cold weather so motors can be started up easily and speed the warming of bus interiors. This also reduces emissions and results in fuel cost savings.
They work closely with the Chicago Departments of Transportation and Streets and Sanitation to keep apprised of road conditions and implement reroutes if they ever become necessary.
Their advice to customers is to:
Stay informed on service changes via numerous channels
Sign up for real-time email and text alerts including at transitchicago.com/alerts
Follow CTA Twitter account @cta
Use CTA Bus Tracker and Train Tracker to get real-time arrival information
Related:
Crime Stats By District
Columnists