Quigley comments on North Korean missile launch
"Continued provocation by North Korea threatens to destabilize the Asian-Pacific region and test the limits of U.S. restraint," says U.S. Representative Mike Quigley, 5th Illinois District.
"By hardening sanctions against North Korea, Congress sent a clear signal last week that the rouge nation's actions will never be tolerated." 
"North Korea's launch on Friday of an Intercontinental Ballistic Missile was detected, closely tracked and determined not to be a danger to North America," says General Lori Robinson, Commander of the North American Aerospace Defense Command (NORAD) and U.S. Northern Command.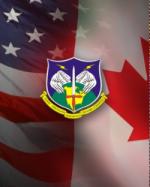 "As the Commander responsible for defending the homeland, I want to assure our citizens that USNORTHCOM remains unwavering in our confidence that we can fully defend the United States against this ballistic missile threat.  At NORAD and USNORTHCOM, we stand this watch each and every day." 
The single North Korea missile launch, believed to be a ballistic missile, occurred at approximately 10:41 a.m. EDT, according to Navy spokesman Captain Jeff Davis. 
Davis said that it was launched from Mupyong-ni and traveled about 620 miles before splashing down in the Sea of Japan. 
Related:
Crime Stats By District
Columnists