Task Force on TIF Reform looks for input on program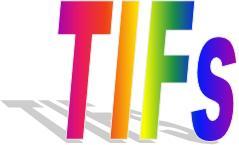 Tax Increment Financing (TIF) was created to bring life to blighted areas in the City. Providing taxing monies to the city for re investment is to stimulate the rebirth of areas for the economic and social good of everyone in that area.  However, in Chicago, among other names, it became known as "Mayor Daley's slush fund." Mayor Emanuel has setup a Task Force to determine whether taxpayer dollars are being used efficiently and to better promote public and private investment across the city.
As part of this evaluation process, the Task Force is providing an online forum for suggestions and feedback on how to improve the TIF program. You can participate by going to this website.
Originally created in 1984, each district is created for twenty-three years. There are currently 165 districts.  As officially stated by the City, a TIF is "an effective investment tool for the City to create jobs and promote economic development, as well as make neighborhood infrastructure improvements to benefit people and businesses throughout every neighborhood in Chicago."
Funding is structured so that the amounts charged by the various taxing bodies that make up property taxes are frozen to the amount as of the first year of a TIF. The increase in tax revenues above the original is put into the TIF Fund for each subsequent year instead of being passed on to the taxing bodies.
Example: At the time XX TIF is created schools get $100 from your tax payment. The following year the schools funding is raised to $125, which you pay. But, the school is paid, $100 and the $25 goes into the TIF Fund. That practice continues for the twenty-three years of the TIF.
TIF monies, according to state law, can be used for:
property acquisition
rehabilitation or renovation of existing public or private buildings
construction of public works or improvements
job training
relocation costs for private businesses
financing costs, including interest assistance
studies, surveys and plans
marketing sites within the TIF
professional services, such as architectural, engineering, legal, and financing planning
demolition and site preparation
Monies may not be used for:
General government operations, defined as costs that would be incurred regardless of whether a TIF area was designated, or costs not directly tied to TIF program administration
New construction (except for affordable housing and certain municipal projects)
To get a reality check on what is possibly really going on behind the scene check out Chicago Reader's Ben Joravsky's latest insight.
For more information: Raise Your Hand School Issues; Balance Sheets by TIF; City Neighborhoods By Passed [No longer available]; Mike Dumke [No longer available]; Sunshine Ordinance
Related:
Crime Stats By District
Columnists