Veterans Day: Tuesday, November 11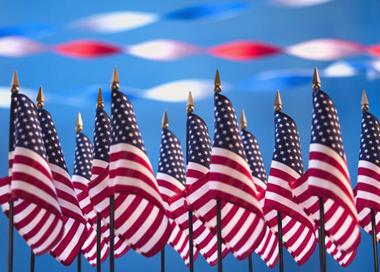 Veterans Day, Tues., Nov. 11, is one of those observances that closes some private and public locations and not others. Regardless, please remember to pause and pay a tribute of silence or prayer to all those who have served and continue to service in the US Military, all too often sacrificing their lives so that we may live ours safely.
Observing the day by being closed are:
Illinois Secretary of State facilities
Chicago Park District
Chicago Public Schools
City Clerk's Office
Social Security Offices
Banks
The Chicago Public Libraries will remain open except for 
Galewood-Mont Clare. It appears that the Chicago Transit Authority (CTA) will also be operating on a normal weekday schedule.
It may be advisable to check any other facility that you are going to before heading out, particularly considering the weather forecasts predict the onset of nasty, cold weather!
What is the story behind Veterans Day?
Known then as the Great War in 1918, World War I was temporarily ceased on the eleventh of November between the Allies and Germany. In reality the Treaty of Versailles was not signed until 1919. Thus the first Armistice Day was not declared until 1919.
"To us in America, the reflections of Armistice Day will be filled with solemn pride in the heroism of those who died in the country's service and with gratitude for the victory, both because of the thing from which it has freed us and because of the opportunity it has given America to show her sympathy with peace and justice in the councils of the nations," President Wilson said in proclaiming the first Armistice Day.
Declared by Congress as a Federal Holiday in 1921, it was dedicated to all those who participated in the war. In 1926 the Congress directed the President to issue a proclamation annually calling for the observance of the day. Through the 1930s the proclamation was made and most states also observed Armistice Day as a legal holiday. Congress can establish holidays but can only force them on Federal employees and D.C. It is up to the states to determine their participation.
Honoring those who served in World War II (1941-1945) and the Korean War (1951-1953) was added to the Armistice Day events until 1954. On June 1, 1954, President Dwight D. Eisenhower signed legislation changing the name from Armistice Day to Veteran's Day.
In 1968 Congress determined that in 1971 the fourth Monday in October would be the new date for observing Veteran's Day. Such chaos resulted with different states holding Veteran's Day in October or November that in 1975, legislation was voted on to return the celebration to November 11 in 1978.
This history does, perhaps, explain why there are still inconsistencies about what is open and what is closed on this day of National Observance. As with so many other holidays which fall on a weekend, the question is further complicated. What is the day or days during which the holiday will be observed?
Related:
Crime Stats By District
Columnists