Will any of the more than 150 new Illinois laws affect you?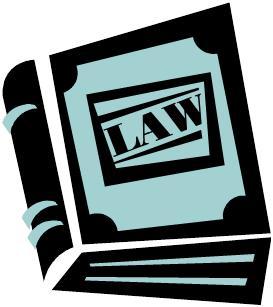 Of the more than 150 new laws in effect in Illinois starting in 2013, there are  those that will cost you, those that will protect you and those that you may find downright strange.
Under 17 different categories which includes Agriculture, Animals, Hunting; Education,; Senior Citizens; Local Government; Consumers; Children Families;
Transportation, Motorist Safety and Infrastructure; and Energy, most of them the new laws made its appearance though some will start later in the year. The laws can be located in an alphabetical list.
Some of the laws which may affect, anger or amuse you are:
Local parking meter rates of $2.00 per hour will be coming in the next month after they finish changing all the downtown meters to $6.50. The later puts Chicago number one in the country for parking rates.
Illegal use of handicap parking plates and decals can cause a driver to have his license revoked. Fines will increase from $500 to $600. Anyone caught making counterfeit placards or using parking passes in the absence of a qualified holder double to $1,000.
License plate renewal fee hike of $2 is to fund the state's Department of Natural Resources. Estimating $55 million a year, the plan is to address the $750 million needed for Illinois Park maintenance projects.
The Illinois Senate Car Accidents bill allows persons to move their vehicles to the nearest off‐ramp, access road or other safe location following an accident if it is a property damage‐only accident.
A $3 fee for entering a strip club is to help rape victims.
Anyone caught doing a "wheelie" on a motorcycle will be fined $1,000.
Regardless of whether the speed limit changes in a construction zone, drivers may not use cell phones.
Mobile phones may not be used while driving within 500 feet of an emergency scene.
"Phone cramming," a practice in which third-party companies place unwanted and unauthorized charges on phone bills is now illegal in Illinois for land-line phones. Charges can cost customers $5 to $45 for services such as voice mail and extended warranties that they never signed up for. The law doesn't apply to cell phones.
If motorists and pedestrians are not already crazed enough by some bicyclists and skateboarders on our Chicago neighborhood streets, they can add rollerbladers to the list. As long as the speed limit is 45 or less, rollerbladers can now skate in the flow of traffic with cars, bicyclists and skateboarders.
As a result of the 2008 Caylee Anthony case in Florida, Caylee's Law requires reporting a missing child under two-years-of-age within an hour and under 13 within a day.
The Child Support Payments law includes additional methods to pursue child support from a parent who is found guilty of contempt for failure to comply with an order to pay child support, and who conducts a business or is self‐employed. Since self‐employed individuals cannot have their wages garnished, it is required that these individuals provide monthly financial statements, provide detailed written accounts about job search efforts, and/or report to the Department of Employment Security for job search services.
Sex offenders are prohibited from participating in holiday events involving children, such as handing out candy at Halloween or working or volunteering as Santa Claus or the Easter Bunny.
Employers may not ask for social media information, including passwords, from employees or job applicants. Fines start at $200.HB 3782/PA 97‐875
Selling shark fins are now illegal in Illinois.
Autism Insurance Mandate Senate Bill stipulates that an individual who has been diagnosed as having an Autism Spectrum Disorder for which treatment is medically necessary remain eligible for insurance coverage even if subsequent changes to the diagnostic criteria are adopted.
Condo associations can now include high‐speed Internet as a type of easement in addition to the cable television cable.
The time frame to obtain a mechanics lien is extended to five years from the commencement of work or furnishing of material for property, other than residential property which remains at three years.
A new Open Meetings bill requires a public body to take reasonable steps to ensure that a copy of any meeting notice and agenda are continuously available for public review during the entire 48‐hour period preceding the meeting. Publication of the notice and agenda on a website satisfies the continuous posting requirement. Exemptions are granted if the site goes down through no fault of the public body.
Related:
Crime Stats By District
Columnists