E. Coli warning from IDPH and CDC for specific romaine lettuce source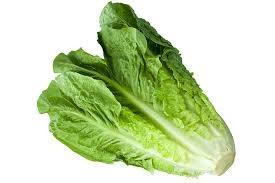 When purchasing romaine lettuce, both the Illinois Department of Public Health (IDPH) and the U.S. Department of Agriculture's Food Safety and Inspection Service (FSIS) advise to check the label. 
If it is from Salinas, California, to not purchase or eat it. Throw it away. Check your refrigerator for any labeled as harvested in Salinas. If you are uncertain, throw it away.
The IDPH is working with the Centers for Disease Control and Prevention (CDC), the U.S. Food and Drug Administration (FDA), and the Department of Agriculture (USDA), as well as public health and regulatory officials in other states to investigate a multi-state outbreak of E. Coli O157:H7 infections possibly linked to lettuce. 
"Tens of thousands of people get sick every year in the U.S. from foodborne illnesses, and approximately 3,000 die," said IDPH Director Dr. Ngozi Ezike. "We will continue to work with state and national health officials to investigate this ongoing outbreak in an effort to prevent additional cases and potential deaths." 
The CDC website has the latest outbreak information as well a list of symptoms and other information about this current warning. 
Another possible E. Coli source is from products from Missa Bay, LLC whose ready-to-eat salad items may contain meat or poultry that is with lettuce contaminated with E. Coli O157:H7. The USDA Food Safety and Inspection Service website has a list of the products. These products were distributed in Illinois.
Related:
Crime Stats By District
Columnists