Good News: YMCA providing relief to First Responders and Front-Line Health Care Workers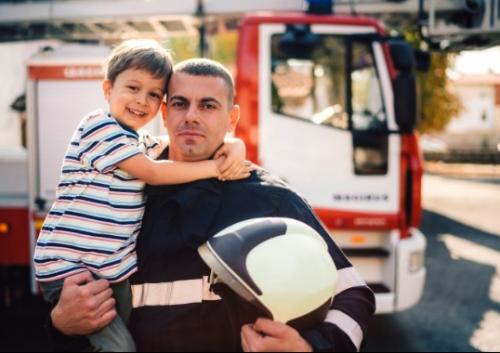 The Emergency Response Childcare Program was announced Thursday by the YMCA of Metropolitan Chicago for first responders and crucial medical workers battling the coronavirus (COVID-19) in Chicago. 
Closed since Mar. 17, the Y will open two of its facilities for childcare on Mon., Apr. 6. 
"Our nurses, doctors, paramedics, police, and firefighters are our first line of defense in this global health crisis and they are working tirelessly to reduce the devastating impact of this virus. But they have families to take care of too. 
"This is the time to band together and pool our resources to help each other. The Y knows childcare. And we firmly believe that during times of need, it is our responsibility as a community organization to step up and lend a helping hand to those who need it," said Denise Lam, Executive Vice President and Chief Operating Officer of the YMCA of Metropolitan Chicago. 
The Y will enforce a number of precautionary measures to ensure a safe environment for the children and staff, including:
take the temperature of everyone - children and adults – upon entry,
confirm with each participant and staff member that they are not experiencing any COVID-19 symptoms,
verify that there has not been any recent contact with anyone known to have COVID-19,
eliminate large group activities,
reduce group sizes to no more than 10 people total in a room,
plan activities that do not require close physical contact,
increase the distance between children during table work,
serving meals and snacks in the classrooms to avoid congregating in large groups,
segment large spaces such as gymnasiums and multi-purpose rooms into multiple sections to maintain a minimum of 6 feet distance,
keep groups consistent throughout the day and, as far as possible, maintain the same groups from day to day to reduce the risk of potential cross exposure, and
arrange for nightly deep cleaning at each site. 
"We wouldn't be offering childcare services if we didn't feel we could maintain social distancing and keep the children and our valued staff safe.
"Rest assured that if anyone starts exhibiting symptoms, we will immediately remove and isolate that individual and call their family for immediate pick-up. If the individual is later confirmed to have COVID-19, we will contact the local health authority to identify all those who have had close contact with the patient for immediate quarantine. In this case, shutting down the entire program, whether temporarily or permanently, on the advice of local health experts, will also not be ruled out," added Lam. 
The Emergency Response childcare Program will cost $60 per child per day and will cover the cost of breakfast, lunch, dinner and an afternoon snack for all participants, as well as staff salaries. 
The Y will be bringing back some recently furloughed Y staff, the same experienced childhood education and care professionals who typically staff the Y's after-school and School Days Out programming. 
Children will receive structured programming taken from the Y's camp and after-school curriculum, which includes physical activity, arts and crafts, and homework help. 
Interested families are advised to register immediately as vacancies will be filled on a first-come, first-serve basis. 
Financial assistance is available in certain situations and parents are advised to call  Member Services at 773.905.5115 (M-F: 8 a.m. to 7 p.m.). 
The two facilities being opened are the Irving Park YMCA, 4251 W. Irving Park Rd., in Chicago and Buehler YMCA in Palatine. Each site will receive 50 children between 6 and 12 years-old from first responders and health care workers, fighting the COVID-19 battle.
Photo source: YMCA
Related:
Crime Stats By District
Columnists