Make a difference in real news delivery: Apply for the Our Urban Times Advisory Board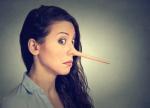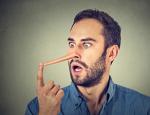 With fake news swirling, fewer local news sources and other questionable "news" online, a few community leaders met and requested Our Urban Times to establish an Advisory Board.
Now Our Urban Times is reaching out to its coverage area and inviting those interested in bringing more news to more people to apply to be part of a newly forming Advisory Board. 
"First we are looking for people who have a passion for real news. The next qualifier is wanting to be part of making Chicago's near northwest side a model for working together. It is all about making communications a fun informative two-way street that leads to not just finding problems but creating solutions," challenges Elaine Coorens, Editor/Publisher, Our Urban Times.
Describing ideal applicants, Coorens says, "An ideal Advisory Board member is one who says, 'this is what is needed...here's how I think it can be done...I'll work with others on a solution...' or 'current problems are...I think the solution may be...I'm interested in what others think can make it happen' and/or 'I've heard a lot of conflicting comments...let's find out the real story by bringing in others to show our elected officials the solutions we want rather than them deciding what should be done without our suggestions. By joining together more could be accomplished!'"
For those interested in being part of this important neighborhood involvement send an email to Coorens and include: 
Why you would like to be part of the Advisory Board
What you would "bring to the table"
What neighborhood you reside in and for how long?
Whether you have a business and in what neighborhood? For how long?
Name and phone number       
Our Urban Times' coverage area is roughly from south of Grand Ave. to north of Fullerton between Kedzie and the Chicago River. That includes parts of Chicago's three community areas:
West Town(neighborhoods include: Noble Square, Chicago-Grand, West Town, East Village, Ukrainian Village, Pulaski Park and Wicker Park),
Logan Square (includes Logan Square, Bucktown and West Bucktown) and
Humboldt Park (includes East Humboldt and Humboldt Park).
With eight years of real news delivery online, Our Urban Times is in the planning stages for making changes in 2018. Changes include aiding in bringing neighborhoods and their groups together more closely through facilitating events and getting more real facts out to everyone concerned with quality of life and having a healthy, safe community. 
Related:
Crime Stats By District
Columnists