Halloween 2019 blasts off at Wicker Park's Boo-palooza Saturday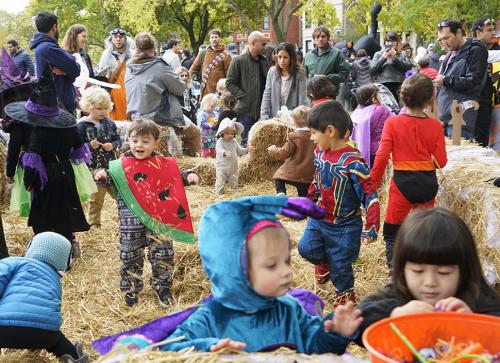 The spooktacular Boo-palooza with its innumerable activities will fill Wicker Park, 1425 N. Damen, from 10 a.m. to 2 p.m., Sat., Oct 26., rain or shine.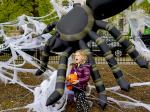 There are activities for kids, parents, adult Halloween lovers and fur friends too. In fact, two costume parades will end with 15 people awards and four for dogs. The People Parade is at 11:30 a.m. and the Dog Parade at 12:45 p.m. 
Favorite spots include the pumpkin patch, spooky maze, find the needle in the straw, bobbing for apples, pumpkin decorating, balloon creations, ghost bingo for all ages and lots of tables with many more fun activities like face painting and kid cooking. There is even an area for dog activities! 
On stage, the wonderful fun Mad Hatters from the Junior League of Chicago will start at 10 a.m. followed by the ever popular Mr. Dave Music at 10:30 a.m. Between the two parades, Dance to Evolve will be on stage from 12:15 to 12:45 p.m.
Organized by the Wicker Park Advisory Council (WPAC), this is a fundraiser for the 2020 series of park events organized by the WPAC. Suggested donation is $10 per family or $10 per group of two to four adults. 
An additional way to add to the WPAC funds is by purchasing donuts and coffee at Stan's Donuts & Coffee pink van on the basketball court in the park. Stan's will donate 20% of your purchases to the WPAC.
Photos at Boo-Palooza 2018 by Elaine A. Coorens
Related:
Crime Stats By District
Columnists