Smith Park's successful Spook Skate drew 300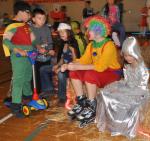 An evening of angels on scooters that appeared to be jet propelled, clowns, Ninjas and so many more characters were part of Chicago Park District's Smith Park Spooky Skate. The event drew a record 300 Halloween celebrants at 2526 W. Grand Ave.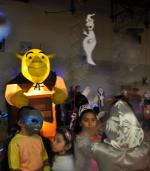 The lights were dimmed, music playing, rotating lights flashing as the skaters whirled around the room. Hay bales in the center of the room gave skaters a chance to chill for a few minutes.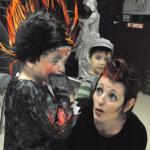 Adding free skating in the gym is the attraction that produces such a popular event, according to Park Staffer Maria Garduno who proudly claims that it was her idea. "Now we have more people every year and everyone has so much fun!"
They gave out gift cards for first ($25), second and third ($10) to three age groups: four and under, 5-7 and 8-12.
Smith Park Advisory Council President David Ramos was very happy to have such a successful event, as was Park Supervisor Travis.
Related:
Crime Stats By District
Columnists