14th Police District: Robberies in small businesses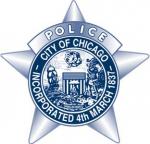 During the month of October in the 14th Police District (Shakespeare Station), there have been two robberies at small businesses. In these incidents, 2 offenders, sometimes armed with a weapon, use force or threaten to use force on the store clerk. Then they take money from the cash register.
Incident times and locations
• 2000 block of N. California on Oct. 6 at approximately 3:40 a.m.
• 2700 block of W. North on Oct.• 28 at approximately 10:20 a.m.
About the Offenders
Offenders are male Hispanics, 25 to 35 years of age, 5' 8" to 5' 10", weighing approximately 150 pounds each. 
What you can do
Be aware of this crime and alert other businesses in the area.
Employees should call 911 to report any suspicious person(s) that may be lingering around their business.
Business owners should ensure that their business equipped with a working video surveillance system and hold up alarm.
Call 911 immediately and provide a detailed description of the offender(s) including any vehicle description and license plate information.
If you have any information about these incidents or the offenders, please contact the  Area North Bureau of Detectives at 312.744.8263.
Case references are: HX-456759, HX-472535 and HX485282
Related:
Crime Stats By District
Columnists