Alert: Armed Robberies and Vehicular Hijackings in the 12th and 14th Districts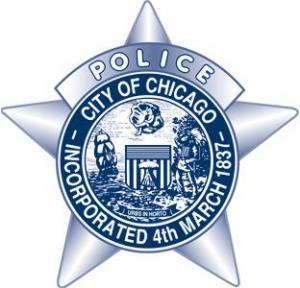 A string of armed robberies that often involved a car hijacking occurred Sunday and Monday in the 12th, 14th and 17th Districts. The Chicago Police Department is warning to be extra vigilant.
It appears to be a pattern where two to three armed Black male offenders, often wearing a mask, approach the victim(s) on the street, inside or near their personal vehicles. The offenders take the property and or the car of the victim(s).
The offenders are described as between 5' 6" and 6' 1"' in height, weighing between 150 and 170 pounds with medium to dark complexions. One is between 18 and 20 years of age and the other is between 30 and 35.
The Incidents
200 block of N. Justine St. on Nov. 12, at 4:17 a.m.
2200 block of W. Walnut St. on Nov. 12, at 9:26 p.m.
700 block of N. Wood St. on Nov. 12, at 9:57 p.m.
1200 block of W. Flournoy St. on Nov. 12, at 10:20 p.m.
300 block of S. Paulina St. on Nov. 13, at 12:09 a.m.
1300 block of N. Leavitt St. on Nov. 13, at 2:30 a.m.
2500 block of W. Wellington Ave. on Nov. 13, at 2:35 a.m.
400 block of N. Aberdeen St. on Nov. 13, at 3:02 a.m.
1500 block of N. Artesian Ave. on Nov. 13, at 4:03 a.m.
3600 block of N. Hamlin Ave. on Nov. 13, at 3:30 a.m.
1400 block of N. Maplewood Ave. on Nov. 13, at 4:08 a.m.
1900 block of W. Augusta Blvd. on Nov. 13, at 4:24 a.m.
Specifics re 1300 N. Leavitt: three offenders exited a red sedan and robbed a woman at gunpoint, taking her purse, backpack with misc. items.
1900 W. Augusta: three Black male offenders approached a male victim and took his white Dodge Charger at gunpoint. All offenders were armed with hand guns.
If you have any information about these offenders or cases, please contact the Bureau of Detectives – Area Central at 312.747.8382 or Area North at 312.744.8263.
The case numbers are JA-508627, JA-509462, JA-509491, JA-509500, JA-509566, JA-509626, JA-509627, JA-509628, JA-509646, JA-509639, JA-509647 and JA-509651.
Related:
Crime Stats By District
Columnists