Armed robber hits three West Town businesses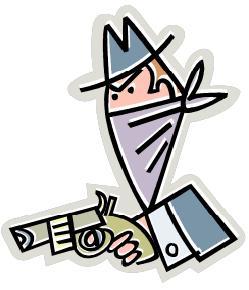 During one week, a lone robber entered three businesses in Chicago's 14th Police District. Displaying a gun, he demanded a clerk put cash in bag then fled in West Town between August 22 and 28.
Described as a white male between 30 and 50 years of age, the offender fled on a bicycle in one incident, while he directed victims to the rear of the business then fled the scene in the two other cases. 
The incidents were:
Aug. 22, 10:38 p.m. in 1900 block of W. North
Aug. 25, 1:50 p.m. in 1900 block of W. Chicago
Aug. 28, 8:35 p.m. in 1400 block of N. Milwaukee 
What you can do
Be aware of this crime.
Pay special attention to any suspicious persons in your area.
Be conscious of suspicious activity around businesses.
Call 911 immediately and provide a detailed description of the
offender(s) including any vehicle description and license plate
information. 
If you have any information about these incidents, please contact the Bureau of Detectives, Area North, 312.744.8263. 
Reference numbers are JA402325, JA405771 and JA409963.
Related:
Crime Stats By District
Columnists