Armed Robbery alert from CPD's 12th District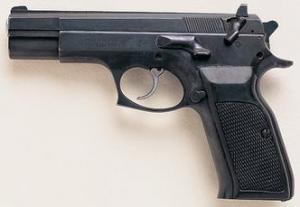 In the Chicago Police Department's 12th District, five Armed Robberies in September, prompted an alert to residents. 
In beats 1213 and 1215, one to three African American males between the ages of 20 and 25 approached victims displaying a handgun and demanding property. 
Their heights were between 5' 6" and 6' and weighed between 150 and 170 pounds. 
Incidents
500 block of North Armour Sept. 9 at 8 p.m.
700 block of North Throop Sept. 9 at 8:05 p.m.
300 block of North Loomis Sept. 9 at 8:30 p.m.
1400 block of West Huron Sept. 12 at 6:30 p.m.
800 block of North Paulina Sept. 17 at 11 p.m. 
What you can do
Always be aware of your surroundings
Ensure all doors are locked prior to leaving
Report suspicious activity immediately
If you are confronted by an assailant remain calm
Remember any unique physical characteristics (scars, limp, acne, teeth, etc...)
Never pursue a fleeing assailant, provide the information to the police
Ensure to have friends and family periodically check on your residence if gone for extended periods of time
If approached by a witness to the incident, request contact information
Dial 9-1-1 immediately and remain on scene when possible 
If you have any information about these crimes please call the Area 3 detectives at 312.744.8263. 
Case numbers are JD362074,JD362142,JD362071,JD366196 and JD371098.
Related:
Crime Stats By District
Columnists