Carjacking early Sunday morning in East Village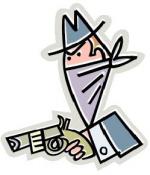 UPDATE:
Police responded to a 49-year-old woman calling for help at 6:45 a.m. Two Black males demanded the vehicle's keys and other personal belongings before fleeing in the vehicle, according to Police Officer Christine Calace.
There were no reported injuries. It is an ongoing investigation by Area Central Detectives.
Two men with a gun confronted a female driver at approximately 6:15 a.m. Sunday morning in the 1000 block of N. Winchester. 
According to Chicago Police Officer Brandi Wright, News Affairs, the vehicle was a rental car with Ohio license plates. 
The complete report is not available at this moment.
Related:
Crime Stats By District
Columnists