Community Alert: 12th District Burglaries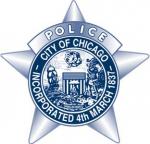 During the month of December in the 12th District, offender(s) have made entry into multi-unit buildings and taken property from apartments and/or basements.
These incidents occurred at various hours of the day.
Incidents:

2300 block of W. Cortez St., between Nov. 30 and Dec. 1
900 block of N. Hoyne Ave., Dec. 2, during daytime hours
900 block of N. Hoyne Ave., Dec. 4, during evening hours
1800 block of W. Haddon Ave., Dec. 5, during daytime hours
2300 block of W. Rice St., Dec. 8, during daytime hours
What you can do:
Keep the perimeter of your property well lit.
Report suspicious activity immediately.
Keep doors and windows secured.
Immediately repair any broken windows, doors or locks.
If video surveillance is available, save and make a copy of the incident for investigating detectives.
If you are a victim, do not touch anything and call police immediately
If approached by a witness to the incident, request their contact information. 
If you have any information about these incidents, please contact the Area Central Bureau of Detectives at 312.747.8382. Reference numbers are HX-526550, HX-530639, HX-531280 and HX-535259.
Related:
Crime Stats By District
Columnists