Community Alert: 12th District Burlaries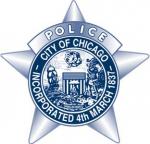 So far this month, there have been multiple incidents where an offender forces open side/rear windows and doors to apartments and takes property.
Offender
The offender is described as a Black male who is between 25 to 30 years of age, 5 feet 9 inches tall and weighing 140 pounds.
Incidents
Occurrences have been during the  daytime hours in the area of:
1000 block of N. Wood St. on Dec. 2
900 block of N. Wood St. on Dec. 3
2100 block of W. Division St. on Dec. 6 
What you can do
Keep the perimeter of your property well lit
Report suspicious activity immediately
Keep doors and windows secured
Immediately repair any broken windows, doors or locks
If video surveillance is available, save and make a copy of the incident for
investigating detectives.
If you are a victim do not touch anything, call police immediately
If approached by a witness to the incident, request contact information
If you have any information about these incidents or the offender please contact the Chicago Police Department's Bureau of Detectives. Area Central at 312.747.8384. The case reference numbers are HW556115, HW558715 and HW561296.
Related:
Crime Stats By District
Columnists