Community Alert: 14th Chicago Police District Burglaries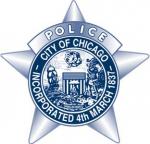 In a series of residential burglaries during December and January in the 14th (Shakespeare) District, unknown offender(s) forced open rear windows, made entry and stole property from the residence.
Incidents
Incident times and locations:
1400 block of N. Talman, Dec. 13, at 12 p.m.
3200 block of W. Fullerton, Dec. 27, between 7 a.m. and 6:30 p.m.
2300 block of N. Albany, Jan. 2, between 11 p.m. and 7 a.m.
1600 block of N. Kedzie, Jan. 8, at 7:45 p.m.
3000 block of W. Logan Blvd., Jan. 9, between 12:30 p.m. and 2:59 p.m.
1300 block of N. Wolcott, Jan. 9, at 5:30 a.m.
1500 block of N. Talman, Jan. 11, at 12:15 p.m.
1700 block of N. Talman, Jan. 16, at 2:30 p.m. 
2200 block on N. Sawyer, Jan. 19, between 10:30 a.m. and 4 p.m.
1800 block of N. Albany, Jan. 22, between 9:15 a.m. and 6:20 p.m.
1600 block of N. Whipple, Jan. 22, between 10 a.m. and 6:30 p.m.
Offenders
Offenders are unknown.

What you can do
Be aware of this crime and alert your neighbors.
Pay special attention to any suspicious subjects loitering in the area.
Make sure all doors and windows are locked.
Call 911 immediately and provide a detailed description of the offender(s)including any vehicle description and license plate information as well as direction of flight, if known.
Contact Area North Detectives if you have or obtain any formation regarding the above incidents. Call them at 312.744.8263.
Reference numbers for these crimes are: HW-584968, HW-588398, HW-589396, HW-590536, HX-101697, HX-108520, HX-113145, HX-117199 and HX-120364.
Related:
Crime Stats By District
Columnists