Crime Alert: 12th District Burglaries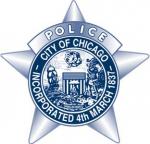 During March and April, there has been an increase in burglaries in the 12th District. Unknown offender(s) entered locations through a door or window and removed property during various hours of the day.
Incident locations are listed below:
3100 Block of W Augusta Blvd., Mar. 19
1300 Block of W Hubbard St., Mar. 19
1600 Block of N. Superior St, Mar. 19
1200 Block of W Augusta Blvd., Mar. 21
800 Block of N. Marshfield Ave., Mar. 23
1400 Block of W. Huron St., Mar. 24
2000 Block of W. Division St, Mar. 27
300 Block of N. Canal St., Mar. 28
2700 Block of W Augusta Blvd., Mar. 31
1300 Block of W. Walton St., Apr. 1
What you can do:
Keep the perimeter of your property well lit
Report suspicious activity immediately
Keep doors and windows secured
Immediately repair any broken windows, doors or locks
If you are a victim do not touch anything, call police immediately
If approached by a witness to the incident, request contact information
If you have any information Contact the Bureau of Detectives – Area Central 312.747.8384
Reference numbers are: HW209403, HW204516, HW204377, HW198949, HW199127, HW198360, HW215578, HW213654, HW201296 and HW214319.
Related:
Crime Stats By District
Columnists