East Village bank robbed
Little did bank employees at the Chase Bank, 1959 West Division St., know that this woman wasn't a customer on Feb. 15 at approximately 3:40 p.m. In fact, she was there to rob them.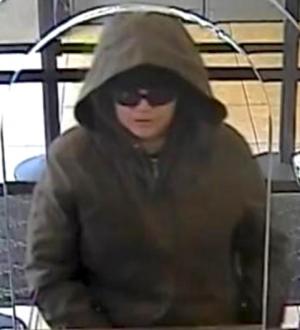 That was her second hit within an hour. She attempted a robbery at the Chase Bank, 800 N. Kedzie Ave. at 2:55 p.m. before heading to Division St., according to the Federal Bureau of Investigation (FBI).
She is described as white, between 5' to 5'3" of medium build with light complexion and between 30 to 40 years of age. 
The suspect should be considered armed and dangerous.
Anyone with information regarding this bank robbery should contact the FBI's Chicago Field Office at 312.421.6700. 
A reward of up to $1,000 is being offered by the FBI for information leading directly to the arrest of this unknown suspect.
Related:
Crime Stats By District
Columnists