Fatal hit and run on Division near Hoyne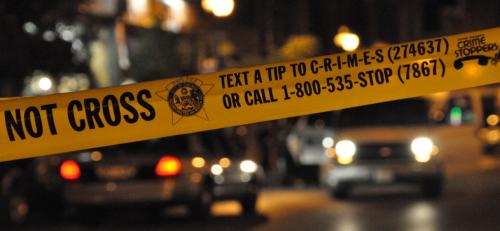 Crossing Division near Hoyne, heading northbound at 1:30 a.m. Sunday, June 18, a man was fatally struck by a white late model Toyota Camry, according to the Chicago Police Department's News Affairs. 
The car is reported to have been traveling at a high rate of speed heading eastbound. The driver fled the scene, not stopping. 
The victim, Eric Judge, 23 years of age, from the 2100 block of N. Kedzie was pronounced at John H. Stroger Jr. Hospital at 1:56 a.m., according to the Cook County Coroner's Office. 
Occurring where Wicker Park and Ukrainian Village meet, 12th District Police officers handled the incident.
This is an open investigation, no further information is available.
Related:
Crime Stats By District
Columnists