Fatal stabbing in Walgreens in Wicker Park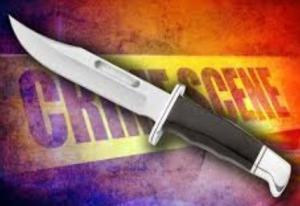 UPDATE:
The coroner's office cause of death is stated as "multiple sharp force injuries" for Olga Maria Calderon, a white female.
At 9:36 a.m., Sunday, September 6, a 32-year-old female employee was stabbed to death in Walgreens, 1372 N. Milwaukee Ave., according to the Chicago Police Department (CPD). 
The offender walked up to the victim, who was working, and stabbed her several times then fled the scene. According to one police source, one video is not clear enough to determine if the masked, hooded offender was black or Hispanic. 
Detectives from Area 5 are investigating. 
It is unknown if an incident at the same location on Sept. 2 could be linked. 
At 7:20 a.m. on Sept. 2 at the Walgreens, 2440 W. North Ave., there was an armed robbery by a man with a red-handled knife. At 7:27 a.m. the same offender robbed the Walgreens at 1372 N. Milwaukee Ave. 
In those cases money was taken before the offender fled. 
The description of the offender in those incidents is a black male between the ages of 28 and 38, 6' to 6'2" tall, weighing between 180 to 200 pounds with brown eyes, black hair and dark brown complexion. He was wearing a red face mask. 
What you can do
Be aware of this crime and alert your neighbors.
Pay special attention to any suspicious subjects loitering in the area.
Ensure that existing surveillance cameras are functional.
Call 911 immediately and provide a detailed description of the offender(s)
including any vehicle description and license plate information.
In these instances remain calm and do not resist. 
If you have any information about any of these crimes please call Area 5 Detectives at 312.746.7394. 
Reference numbers for the Sept. 2 incidents are JD-353590 and JD-353604.
Related:
Crime Stats By District
Columnists