Help identify this man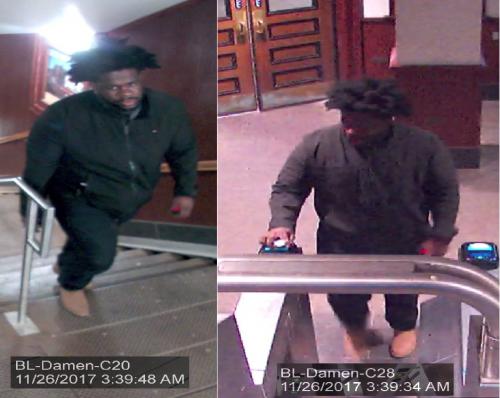 This man is wanted in the beating and robbery of a women in Wicker Park on Nov. 26 at approximately 3:25 a.m., according to the Chicago Police Department. 
The above pictured man followed a 23-year-old woman from the Damen Blue Line station at Damen near North Ave. to the 1600 block of N. Bell Ave. There he grabbed and dragged the victim into a gangway. He beat, robbed and disrobed her. 
The offender is described as being a 20 to 25-year-old 5' 7" tall Black male, weighing between 150 and 160 pounds. 
If you can identify or have other information about this man, please contact Area North Detectives at 312.744.8263. The case number is JA 525481.
Related:
Crime Stats By District
Columnists