High Risk Missing Person: Ricardo Carmona from Humboldt Park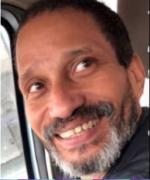 Ricardo Carmona, 57, was last seen wearing a brown coat, blue jeans and black gym shoes in the vicinity of 3400 W. Evergreen in the Humboldt Park area. He is at high risk.
He is 5' 7" tall and weighs about 160 pounds.  A necklace contains his name, address, his son's name and contact information. 
He has Alzheimer's disease and may not be able to find his way home. 
If you locate him, please contact Area North Special Victims Unit at 312.744.2866.
Related:
Crime Stats By District
Columnists