Humboldt Park shooting leads to death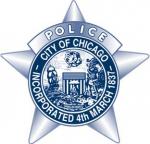 A 25-year-old man was pronounced dead at 7:17 a.m. Sat., Jan. 5. by the Cook County coroners office.
The man was found unresponsive, with a gunshot in his chest, by police officers in response to a 7:03 a.m. call for the 1500 N. block of Talman (near LeMoyne), according to Officer O'Brian, Police News Affairs.
The death is being investigated by Area North Detectives as a homicide.
Related:
Crime Stats By District
Columnists