Murders in early morning Sunday along Grand and Fry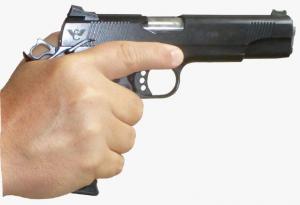 UPDATE:
In the Fry incident, the victim has been identified as Adan Delgado whose residence was in the 1800 block of W. Huron.
At approximately 3:15 a.m. Sun., Dec. 6, shots rang out from a moving vehicle in the 1900 block of W. Grand, hitting a 28-year-old man in the head. A 24-year-old woman was hit in the back. 
The male, who was walking, was pronounced dead at the scene. The woman was taken to John H. Stroger Jr. Hospital, 1969 Ogden Ave. in fair condition. 
While the male victim is known to police, the female victim does not appear to be. 
Area 3 detectives are investigating. No one is in custody. 
In another incident, a 28-year-old man was walking in the 1200 block of W. Fry at approximately 4:15 a.m. Sunday morning when an unknown Hispanic male approached him on foot. He displayed a handgun and announced a robbery. 
The offender then shot the victim in the leg at which point the victim ran from the scene. He then heard multiple gunshots. 
Responding officers located another victim. He was a male Hispanic with multiple gunshot wounds to the body and was unresponsive. He was transported to Northwestern where he was pronounced dead. 
The 28-year-old man victim, who is not known to the police, was transported to John H. Stroger, Jr. hospital in good condition. The deceased is currently a John Doe. 
Both incidents were in the Chicago Police Department's 12th District. 
Related:
Crime Stats By District
Columnists