Police coverage in Wicker Park gains flexibility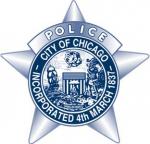 While a moment of terror strikes the heart of those in the Wicker Park and Bucktown neighborhoods when they hear, "there will be no more Chicago Police Wicker Park Detail," the news may actually be "better, more flexible coverage." 
The officers who have been part of the Wicker Park Detail* remain but they will be part of the 1st Watch which has a split start time of 9:30 and 10:30 p.m., explained a spokesperson at the 14th (Shakespeare) District. 
They will make their nightly sweep through Wicker Park at the Chicago Park District 11 p.m. closing and again later in the overnight hours. 
Party-goer entertainment areas of Milwaukee, North and Damen will continue to be under the watchful eyes of officers. The popular nights of Thursday through Saturday, in particular, will have concentrated coverage on those streets.
Changes are to take effect this coming Sunday. 
With the summer months and the increased activity that comes to the area during this season, residents are being assured by the Police Department that their dedication to community safety is not wavering or decreasing.
Residents are encouraged to attend CAPS (Chicago Alternative Police Strategy) meetings to learn more about local coverage and to share concerns about specific issues.
As has been stated and discussed in many public meetings, community safety is a shared responsibility of businesses, residents and the police department.
If someone sees a crime in progress or a person or persons acting suspiciously, call 9-1-1. Remember that operators taking those calls are OEMC (Office of Emergency Management) personnel, not police officers. Explain what is happening. if it is suspicious situation, explain why. The more details given about the people and activities, the better. Be sure to get a reference number for that call.
The more calls that are made, the more information the police have. When citizens say there is more crime, police personnel go to the log of incidents for a particular site or area. If there are no or very few incident reports, they can not verify claims of "increased crime." Police spokespeople continue to remind everyone, "if you see something, call 9-1-1."
If a robbery has occurred and it is clear that there is no immanent danger, call 3-1-1 to file a report. Whichever the situation, MAKE THE REPORT.
Calls are more helpful when the caller leaves their contact information. You can request that your personal information not be used over the airway. This means the data is available for the officer in the car but will not be broadcast over the radio.
There is a problem with the Chicago Police Department Portal, making it impossible for most people to view beat information. Thus, below are the schedules for both the 14th and 12th District Beat schedules. They are pdf attachments. To open click on the schedule of your choice.
*Wicker Park Detail referred to 8 officers and 4 cars concentrating in the entertainment areas of Milwaukee, North and Damen
Related:
Crime Stats By District
Columnists