Robber went for cash not doughnuts in Wicker Park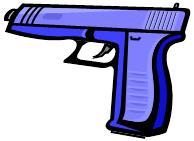 Displaying a handgun in his waistband, a black male demanded two cashiers at the Dunkin' Donuts in the 1200 block of N. Ashland to open the registers at approximately 7:55 p.m., Mon., Aug. 24. 
The robber fled the store on foot with the cash tray which contained an unknown amount of money. There were no reported injuries. 
Area Five detectives are investigating the incident, no one is in custody.
Related:
Crime Stats By District
Columnists