Robberies on side streets in Wicker Park and Ukrainian Village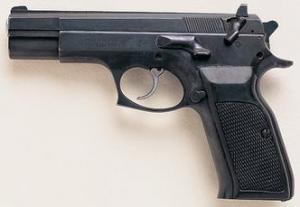 Two people were robbed while walking down a side street in Ukrainian Village (12th Police District) and Wicker Park (14th Police District) on Feb. 1. 
Just thirty minutes apart, one at 8:10 p.m. and the other at 8:40 p.m., an offender holding a handgun approached a victim and demanded their belongings. 
The incidents occurred in the  2200 block of W. Rice St. and 1200 block of N. Hoyne Ave. 
The offender is described as a black male between the ages of 50 and 60, 5' 7" to 5' 10" tall, weighing between 180 and 220 pounds. He was wearing a dark blue parka jacket and light pants. 
What you can do
Always be aware of your surrounding
Report suspicious activity immediately
If you are confronted by an assailant remain calm
Remember any unique physical characteristics (scars, limp, acne, teeth, etc...)
Never pursue a fleeing assailant, provide the information to the police
If video surveillance equipment is present, please save a copy of the incident for investigating detectives
If approached by a witness to the incident, request contact information
Dial 9-1-1 immediately and remain on scene when possible
If you have any information about these incidents please contact Area Central Detectives at 312.747.8380. 
Reference numbers for these cases are JC136937 and JC136943.
Related:
Crime Stats By District
Columnists