Scooter/Mopeds targeted by thieves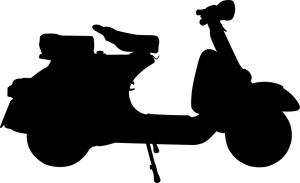 Parked scooter/moped vehicles have been targeted by thieves warns the Chicago Police Department's 14th District. 
In Beat 1433 there have been four vehicles stolen between Apr. 24 and 29:
1400 block of N. Noble, Apr. 24, at 4:30 p.m.
1400 block of N. Bosworth, Apr. 24-25, between 1:30 p.m. and 8:30 a.m.
1400 block of N. Greenview, Apr. 24-25, between 7 p.m. and 7:30 a.m.
1600 block of N. Wood, Apr. 26-29, between 9 a.m. and 8 a.m. 
What you can do
Be aware of this crime and alert your neighbors.
Pay special attention to any suspicious subjects loitering in the area.
Make sure all doors and windows are locked.
Call 911 immediately and provide a detailed description of the offender(s) including any vehicle description and license plate information. 
If you have any information about these crimes, please contact Area North Detectives at 312.744.8263. Reference number is P19-N-118.
Related:
Crime Stats By District
Columnists