Shinola store robbed early morning on N. Damen in Wicker Park
The high-end watch and bicycle Shinola store, 1619 N. Damen Ave., in Wicker Park was robbed at 4:45 a.m., Mon., Mar. 11, according to the Chicago Police Department. 
Prying the front door out of its frame, robbers made off with at least $30,000 in merchandise from this high end watch and bicycle store. 
Surrounded by many businesses with security cameras, it is believed that the police will have images from this robbery. With detectives on site, evidence is still being gathered. 
Shinola which also offers a line of leather goods and other gift items derives its name from a shoe polish company.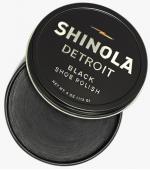 The Shinola shoe polish company founded in Rochester, NY, in 1877. That company went out of business in 1960.
The watch company was founded in 2011 by Tom Kartsotis through his investment company, Bedrock Manufacturing, now Bedrock Brands.
Related:
Crime Stats By District
Columnists