Three shot on edge of Ukrainian Village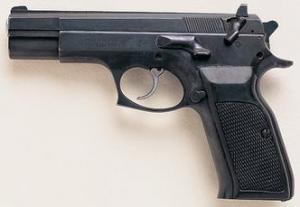 Three were shot in a commercial business in the 1100 block of N. Western Ave. at approximately 2:30 p.m., Fri., Aug. 21.
Two men opened the door to a business and opened fire and then fled, according to the Chicago Police Department (CPD). 
Two males victims were both taken to John H. Stroger Jr. Hospital, 1969 N. Ogden, in fair condition. One was an 18-year-old who was struck in the ankle. The second was a 20-year-old who was struck in the thigh and ankle. 
The third victim was a 52-year-old female who was struck to the thigh and leg and transported to Mount Sinai Hospital, 1500 S Fairfield Ave. in fair condition. 
No offenders are in custody. Area Three Detectives are investigating.
Related:
Crime Stats By District
Columnists