Wanted for Attempted Criminal Sexual Assault in Humboldt Park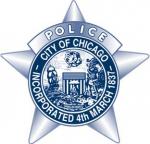 A 38-year-old woman was walking her dog in the 1600 block of N. Sawyer in Humboldt Park on Jan. 23 at 9 p.m. in the 14th (Shakespeare) District. She observed a man walking eastbound in the alley north of North Ave.
After passing the mouth of the alley, she was grabbed from the back by her hair. The offender held her hair with one hand and partially removed her pants with the other hand. 
The victim told the offender that she did not have any money. He replied, "That is not what I want." The victim broke free and ran home. The offender fled, possibly westbound in the same alley that he came from.
About the Offender:
He was approximately 6 feet. Race and age are unknown. He was described as thin with a dark complexion and wearing a black ski mask and black jacket over a black hooded sweatshirt with white strings, black gloves, green camouflaged pants and dirty white gym shoes.
The victim indicated that the offender emitted an unpleasant odor. 
What You Can Do:
Call 911 to report any suspicious persons or activity
Walk in pairs
Don't talk to strangers or approach strange vehicles
Be aware of your surroundings and travel in well lit and populated areas
If you have any information about this incident, please call the Area North Bureau of Detectives at 312.744.8200.
Anonymous tips may be submitted
online
. The reference number for this case is HX-125449.
Related:
Crime Stats By District
Columnists