Wanted for Public Indecency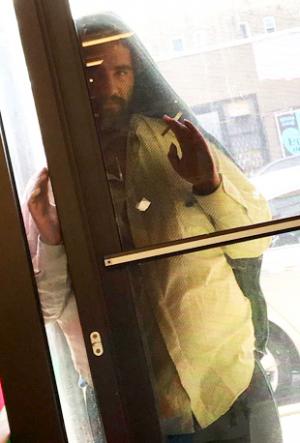 An Hispanic man has been exposing himself in the vicinity of a day care center near North Ave. and California since at least May 22, however, only a Sept. 15 incident at 10:18 a.m. prompted residents to file a report with the Chicago Police Department's 14th District, according to Officer Jose Estrada, Chicago Police Department's News Affairs.
The offender is described as being between 30 and 35, approximately 5' 08" in height, weighng 180 pounds. As can be seen in the photo, he has dark hair with a full mustache and beard. He was most recently seen wearing a red t-shirt with dark blue jeans. 
What you can do
Call 911 to report any suspicious persons or activity
Be aware of this situation and alert your neighbors
Do not let children walk alone. Identify safe havens along your child's route to school, such as businesses or trusted neighbors
Don't allow strangers access to your building
Be aware of your surroundings
If you have any information, please contact the Area North Detectives at 312.744.8261. Reference number is JA-441812.
Related:
Crime Stats By District
Columnists