Chicago Landmarks Commission still has not put Prentice Women's Hospital on their agenda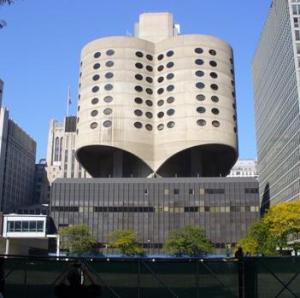 Preservationists, who have doggedly stayed on the issue of saving architect Bertrand Goldberg's Prentice Hospital, were dealt another blow when the Oct. 4 agenda for Chicago Landmarks Commission meeting was released today. It does not include the Northwestern University's property.
At the Sept. 6 Landmarks Commission meeting, Commissioner Rafael Leon reported that the city would take up the issue of whether to grant the former Prentice Hospital historic landmark status thereby protecting it from demolition.
Intending to replace the hospital structure with a new research lab, Northwestern University is running a series of commercials about the new lab on the hospital site. Preservationists and other community stakeholders have argued that the new lab can be built on other parcels that are owned by the Northwestern family. 
Preservation Chicago encourages everyone to put the Landmarks Commission next meeting on their calendar. Landmarks November meeting is Nov. 1 at 12:45 p.m. in City Hall, 121 N. LaSalle St., Room 201-A.


Related:
Crime Stats By District
Columnists