Take your best shot…you could win $2,000 and promote preservation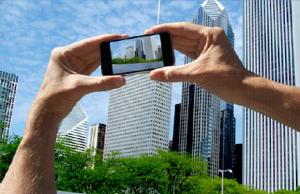 Highlighting the built environment within the City of Chicago, Preservation of Chicago announces their new photo contest with a deadline of April 15, 2012.
The subject matter does not have to be a building, it can be an ornamentation, a bridge or a piece of machinery. It does need to be something in Chicago's built environment and shot after Jan. 1, 2012, that you would like to see landmarked, restored or preserved.
Entries may be submitted by professionals, amateurs and children. Entrant categories are: adults aged 18 and up; children in grades 1-5; children in grades 6-8; and children in grades 9-12. Adult entries must include a check for $35 per shot while children's entries are each $15. A form must be completed for each entry which includes a one to two paragraph description about why your photographic subject is important to you or to the City of Chicago.
On May 1, finalists for the Best in Show and four category awards will be announced online and the best 20 photographs participating in the People's Choice award will be posted. The public will then have 10 days to vote for their choices for the best photos. On Friday night, May 18, 2012, winners of all of the awards, including the People's Choice, will be announced at an evening event. During the event, the top 20 photographs will be displayed and auctioned. Preservation Chicago reserves the right to mat or frame any or all of the submitted photos.
Prizes include $2,000 for the Best in Show award and smaller cash awards for 2nd and 3rd place. Winners in the children's categories will receive prizes. Winners for all but the People's Choice award will be chosen by a distinguished jury of local experts. For more details and a submission form, go to the Preservation Chicago website.
Related:
Crime Stats By District
Columnists