Automatic Voter Registration law implementation moves forward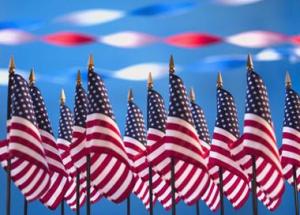 Implementation of the new Automatic Voter Registration (AVR) law (Public Act 100-46), signed into law in August 2017, was center stage at the Illinois State Board of Elections' (SBE) Monday hearing.
AVR Law
The AVR law modernizes and reforms current registration laws. Whenever an eligible Illinois citizen applies for, updates or renews a driver's license or state ID, they will be automatically registered to vote at their new address, unless they choose to opt out.
AVR creates a similar program for other social service and public assistance agencies, making Illinois' law the farthest reaching AVR law in the country.
Illinois will be the 10th state (plus Washington, D.C.) to implement automatic voter registration (AVR) into law, and is the first midwestern state to do so. 
Testimony
In urging the SBE to work with other state agencies, several Just Democracy Illinois coalition members gave voice to maximizing efforts in registering voters of color, non-native English speakers and young voters. They encouraged the Board to get additional community input throughout their implementation planning.
"Illinois lags behind the country when it comes to voter participation by young people and voters of color," said Ami Gandhi of Chicago Lawyers' Committee for Civil Rights. "If we implement AVR correctly, we have the potential to close these disparities and reach communities that have historically been excluded from our elections."
Jay Young, Political Director, Common Cause Illinois, encouraged the SBE to "think of the enthusiastic support for Automatic Voter Registration as a resource" and call upon it in overcoming implementation process obstacles. In submitted written testimony, Just Democracy Illinois reinforced with the goals of the new law: 
For Illinois to have a more complete and accurate voter list 
To keep our elections secure by preventing the potential for the inadvertent registration of non-citizens 
To lower barriers for young voters, communities of color, and other under-registered demographics to register to vote and expand ballot access to encourage more participation at the polls
And to maximize new voter registrations and voter registration updates
The law has a mandatory implementation date of July 1, 2018 for the Secretary of State's Department of Drivers' Services. Other state agencies tasked with implementation include the Departments of Employment Security, Natural Resources, Financial & Professional Regulation and Human Services. They have an additional year (July 1, 2019) to comply. 
"The 2018 elections will be a huge motivation for new voter registrations and registration updates," said Andy Kang, Legal Director, Asian Americans Advancing Justice Chicago, and Just Democracy Illinois coalition Chair. "It is imperative that the State Board uses every tool in its toolbox, including assistance from the Just Democracy Illinois coalition to obtain the necessary resources in implementing this law on-time and not keep voters from voting in November because of a preventable delay." 
Reaction to testimony
In response to Just Democracy Illinois' oral comments and testimony, Chairman William J. Cadigan called for a round of applause for the AVR's unanimous, bipartisan passage in both chambers of the Illinois General Assembly (House 115-0 and Senate 55-0).
Chairman Cadigan also noted that they would hold another public hearing after the March 20th primary elections next year.
To close out the topic, Cadigan stated that the SBE was currently working to submit a supplemental appropriations request to the General Assembly to ensure the effective implementation of AVR. Lance Gough, Executive Director, Chicago Board of Elections Commissioners, also urged the State Board of Elections to advocate for proper funding for AVR.
In recent years, Illinois has passed additional laws to improve registration rates and increase ballot access by extending early voting time periods, as well as implementing online and same-day registration. AVR is just the latest step Illinois has taken to be a national leader on voting rights.
AVR Results
AVR has a major positive impact on under-registered communities. After instituting AVR, Oregon saw a six percent increase in turnout among young voters and had registration rates among voters of color increase by 26 points, from 53 percent in 2012 to 79 percent in 2016, according to the Alliance for Youth Action.
Related:
Crime Stats By District
Columnists