Fight to end Illinois' legislative and congressional gerrymandering pushes forward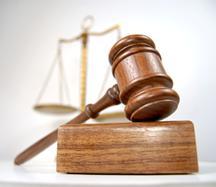 Filed today, Monday, February 26, in the 100th General Assembly, House Joint Resolution Constitutional Amendment (HJRCA) 43 is to amend the Illinois Constitution to end Congressional and legislative gerrymandering in Illinois. Though this does not include the redistricting process for the county and municipalities, CHANGE Illlinois' Jeff Raines says that those districts are next.
"Our redistricting reform amendment establishes an independent redistricting commission to draw Illinois' maps and make it clear that the public not politicians should control the process," said Brad McMillan, Co-Chair of CHANGE Illinois and the Illinois Redistricting. 
"An independent and transparent process for redistricting is critical for the protecting the core principles of our democracy. For too long, politicians have chosen their voters instead of voters choosing their elected officials," said Representative Ryan Spain (R-Peoria), Chief Sponsor of HJRCA 43. "Changing the way we draw legislative maps is one of the most meaningful reforms we can make to increase fairness in Illinois. This amendment will have a lasting impact on Illinoisans' trust in their government for decades to come."   
CHANGE Illinois, as a part of the Illinois Redistricting Collaborative, has spent the last four months drafting this amendment and worked with Spain to get it filed in the Illinois General Assembly. HJRCA 43 is modeled after former Representative Jack Franks' proposed amendment: HJRCA 58 which received 105 yes votes from the Illinois House in 2016. 
The Illinois Redistricting Collaborative is currently approaching General Assembly members that co-sponsored HJRCA 58 in 2016 to cosponsor this amendment. 
Changes and differences
HJRCA 43 changes the current redistricting process by doing the following:
Removes politicians and sitting legislators from drawing their own districts
Establishes an independent redistricting commission that must be demographically, politically, and geographically representative of our state to draw our Congressional and General Assembly maps
Adds sunlight and transparency by requiring the release of all communications made by the Commission as well as any data used to create and propose any and all maps
Gives the public the opportunity to participate in the process by requiring at least 30 public hearings on the maps before a final vote is taken. 
Differences between the Franks' 2016 amendment and HJRCA 43:
Franks' proposed 2016 amendment which passed in the Illinois House but was never called in the Illinois Senate included:
Commission: 8-Member Independent Commission, with 1 from each judicial district. Chosen by two justices of the IL Supreme Court.
Scope: Only addresses legislative redistricting.
Public participation: 15 public hearings before maps are proposed, 5 after
Timeline: Maps adopted by June 30, year after the Census for maps, Aug. 1 if tiebreaker commission is needed. 
Under the HJRCA 43 amendment:
Commission Make-Up: 16-Member Independent Commission, with 2 from each judicial district. Political make up: 7 Dems, 7 Repubs. with 2 Independents (tiebreaker commissioner would also be an Independent). Chosen by two justices of the IL Supreme Court.
Scope of amendment: Legislative & Congressional redistricting addressed.
Public participation: 20 public hearings before maps are proposed, 10 after
Timeline for approved maps: Maps adopted by Aug. 1, Tiebreaker Commission maps by Sept. 1. 
Other Proposed Additions:
Broadening participation: Hearings must give opportunity for racial & language minorities to participate, request use of technology, e.g. live-streaming, to engage broader audience.
Additional Transparency: All Commission communications & data used to create maps are released to the public & the Commission will be subject to FOIA.
Financials: Commissioners will be compensated & will receive appropriations for staff, office space, travel, etc.
Related:
Crime Stats By District
Columnists