Governor Quinn announces first Illinois First-ever Home Buyer Expo and financial assistance for hundreds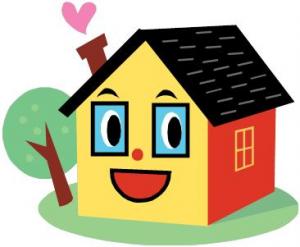 This year was proclaimed as the "Year of Home Ownership" by Illinois Governor Pat Quinn on Thurs., Feb. 28. The state's First-ever Home Buyer Expo is scheduled for Sat., Mar. 23, at the Illinois Institute of Technology in Chicago. In addition thousands of dollars in financial assistance for down-payments and closing costs through state-supported programs will be available for qualified home buyers. 
"A home is the foundation on which we build our families and our communities," Governor Quinn said. "By encouraging home ownership, we can create jobs and grow our economy. We're working hard to keep the Illinois housing market on the road to recovery by doing everything we can to help Illinois families buy or stay in their homes." 
The Illinois Housing Development Authority (IHDA), the state's housing finance agency, will host the Expo. IHDA offers a variety of loan programs that combine affordable mortgages with up to $10,000 cash for down payment and closing costs. 
The SmartMove Trio is IHDA's latest offering and appears to have the best packages ever offered in the agency's history. Available for a limited time, SmartMove Trio offers first-time home buyers, who meet certain requirements, an affordable 30-year fixed rate mortgage, up to $6,000 cash for down payment and closing costs and a federal income tax credit worth up to $18,000 over the life of the loan. 
Interested buyers can apply for IHDA's mortgage programs, including SmartMove Trio, at the home buyer expo. Lenders and housing counselors will be on hand to advise home buyers of the best loan for them. Registration is required and may be done online.  
IHDA's SmartMove program made home ownership a possibility for the Carter family in Chicago. Married for 24 years with two children, Jonathan and Melinda Carter were able to afford their first home, which they moved into this Valentine's Day. Both are pastors, and Jonathan also has a full-time job in computer technology at a not-for-profit. 
"IHDA's program was such a blessing," Jonathan Carter said. "The down payment assistance made it possible to buy our home. Other lenders were asking for $15,000 or $25,000, and we don't have that kind of money." 
January 2013 home sales in Illinois were up 31 percent over last year, according to the Illinois Association of Realtors. When people buy homes, Illinois' economic recovery advances. For example, the sale of 500 homes supports 250 full-time jobs and generates almost $20 million in economic activity. 
"Governor Quinn has demonstrated strong leadership in sustaining home ownership in Illinois," IHDA Executive Director Mary R. Kenney said. "Under his administration, IHDA has focused on foreclosure prevention to keep people in their homes, rehabilitating vacant properties to create valuable home buyer opportunities and is now increasing opportunities for home ownership."
Related:
Crime Stats By District
Columnists