Join the Illinois State Fire Marshal's 100th year celebration of America's National Home Safety Month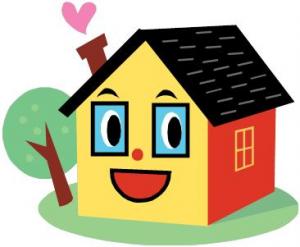 Initiated to create a culture of safety awareness at home, in the work place, schools, daycare centers and senior housing facilities, this year's theme is "Safety starts with me!" 
"Fire safety starts at home. Our responsibility is to stress the importance of having working smoke alarms in every home as a tool to promptly alert us if a fire breaks out," said Larry Matkaitis, State Fire Marshal. 
"During this month, every resident should be proactive by following simple guidelines to stay safe. And keep in mind this year's theme. That means everyone has a role to play in keeping our homes safe." 
The following tips are essential safety tips:
Install smoke alarms on each floor of your home and within 15 feet of your sleeping quarters. Regularly check the batteries and test your alarms.
Compile a home safety kit (emergency preparedness kit) for your family. Include things like flashlights with extra batteries, blankets, food, water and a battery-powered weather radio. Keep the kit in an easily-accessible place, so you can quickly grab it in case of an emergency.
Have a fire extinguisher handy in case of a small fire which would be easy to put out.
Make a plan for what to do if an emergency (like a fire, tornado or earthquake) occurs. For fires, have an escape plan. In case of inclement weather, make sure everyone knows the safest place in your home to go to.Practice the plans often.
Keep a first aid kit stocked in your home at all times. You never know when an accident can happen.
Prevent the temptation of arson by avoiding having flammable materials in open areas such as the back yard or near garages.
Know emergency phone numbers, such as the Police, Fire Department and local Poison Control Center. 
Keep matches, lighters and burning candles out of the reach of children.
Check on senior citizens who live alone to make sure they are also living in a safe environment.
For more information about fire prevention and fire safety please visit OSFM's webpage. 
Related:
Crime Stats By District
Columnists