Sweeping voting rights bill passes in Springfield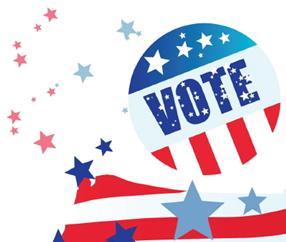 Illinois' General Assembly passed SB 172, a sweeping voting rights bill, in the final hours of the Wed., Dec. 3, Veto Session.
SB 172 allows voters to register and vote on Election Day, expands early voting, offers grace period registration on university campuses and modernizes our registration processes, among other provisions.
"The passage of this landmark legislation is a huge victory for every voter in Illinois," said Marissa Liebling, Program Director of Just Vote, a diverse coalition of advocacy organizations that has been advocating for Election Day Registration and many of these reforms. "This law will strengthen the democratic process in our state and bring countless new voters into the fold."
A pilot program in some precincts in the November 4 General Election demonstrated strong need for Election Day registration, with thousands of voters registering and casting ballots at Election Day registration locations throughout greater Chicago and Illinois. 
"We worked on this a little bit last year with other progressive caucus members, as an advocacy effort, not actually doing any new legislation," explained Scott Waguespack, 32nd Ward Alderman. 
"There are a few issues that this will help: first allowing for same day registration (SDR) which is done in about a dozen other states already. It also helps clean up voter rolls, which are notoriously out of date and can create opportunities for election fraud." 
"Increasing not limiting voting access is a welcome reform to a long standing system," said Bob Fioretti, 2nd Ward Alderman and Mayoral Candidate. 
"I think it will increase participation by younger generations of voters," said Waguespack. 
"I know how hard is for people to convince some one to register," said Adam Corona, Candidate for the 26th Aldermanic seat. 
"Hopefully, this will encourage more people to come out and vote. I think it is a good thing. Technology has come a long way, and it is good if it's used properly." 
Waguespack explained, "The new database they will use will cross check with licenses and voter registration so that a simple data check will help clean up voter rolls too. 
"The bill also expands the timeframe of Early Voting by a day, and added a mobile app for registration. 
"Most important is the fraud prevention that can happen with the technology. Paperless databases can easily tell if someone is registered or tried to register elsewhere in the same day. I think Wisconsin has had this SDR program since the mid 1970's, and they haven't collapsed!"
"Election day registration serves as an important fail-safe option for those who have moved without properly updating their address and for those who tried to register but encountered administrative errors," said Abe Scarr, Director of Illinois PIRG ( Public Interest Research Group). "It will help Illinois to operate under a simple idea--that anyone who wants to vote and is eligible should be able to participate in our electoral process."
The bill also contains important provisions that modernize the way voter registration is offered at state agencies, like the DMV (Department of Motor Vehicles), and processed through the use of the National Change of Address Registry. Illinois will be entered as a member of the Electronic Registration Information Center (ERIC), which will help clean voter rolls and improve election integrity while increasing registration opportunities. 
"This full package of reforms compliments Election Day Registration by ensuring as many eligible people as possible are properly registered in advance of every election," said Kathleen Yang-Clayton of Asian Americans Advancing Justice-Chicago.
"Expanding access to the democratic process is critical in Illinois, where we have second lowest voter turnout in the Midwest," said Anne Manly, Action Team Chair of Common Cause Illinois. "With the passage of SB 172, we are joining other Midwestern states--Iowa, Wisconsin, and Minnesota--in offering in-precinct Election Day Registration. This is a sign of serious progress in improving our democracy."
"Election Day Registration helps engage and empower new voters, including young voters and naturalized citizens, many of whom are casting a ballot for the first time," said Lawrence Benito, Executive Director of the Illinois Coalition for Immigrant and Refugee Rights. "If we want immigrant communities to be full participants in the democratic process, Election Day Registration is a key ingredient."
SB 172 had broad support from a diverse coalition of groups who rallied to push for permanent Election Day Registration, including AFSCME Council 31, Asian Americans Advancing Justice-Chicago, the Better Government Association, CHANGE Illinois, the Chicago Lawyers' Committee for Civil Rights, Chicago Votes Action Fund, Citizen Advocacy Center, the Committee to Preserve Voting Rights, Common Cause Illinois,  the Council on American-Islamic Relations-Chicago, the Illinois Campaign for Political Reform, the Illinois Coalition for Immigrant and Refugee Rights, Illinois PIRG, IVI-IPO, the Mexican American Legal Defense and Educational Fund-Midwest Region, Planned Parenthood of Illinois, Rainbow PUSH Coalition, SEIU Healthcare Illinois Indiana, the South Asian American Policy and Research Institute, and student government leaders from seven Illinois campuses.
Related:
Crime Stats By District
Columnists