4th District Illinois House of Representatives' seat CAN TV video and shortened guide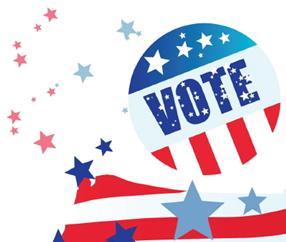 Candidates for the 4th District Illinois House of Representatives seat in the March 20 Illinois primary election share a progressive outlook.
But the four women, Iris Millan, Alyx Pattison, Delia Ramirez and Anne Shaw had time to spell out their differences during a Feb. 21 forum at Rowe Middle School, 1420 W. Augusta Blvd., moderated by Our Urban Times' Editor/Publisher, Elaine Coorens.
CAN-TV recorded the Our Urban Times' event and is airing it on their cable stations on Sat., Feb. 24, 7 p.m.; Sun., Feb. 25, 10 p.m.; and Sun., Feb. 5, 4 p.,m.
Below is their video...
Here's the "too long, didn't watch" guide to how candidates responded to questions compiled from multiple community organizations and from audience members. 
Top priority
Millan and Pattison put revenue first, largely from a progressive income tax that would require amending the state constitution. Ramirez and Shaw stress the need to raise school subsidies. 
Finances
All back proposals to bridge the state's revenue shortfall:
--Ramirez: a "LaSalle Street tax" on financial transactions, plus taxes on marijuana and services.
--Pattison: higher corporate income taxes, taxes on marijuana and carried interest, and an end to incentives for corporate relocations.
--Millan: taxes on services and marijuana.
--Shaw: a state income tax deduction; an end to tax breaks for ethanol, machinery and certain health-care nonprofits. 
Gun crimes
Pattison would restrict gun ownership based on mental-health issues. Millan would ban semi-automatic rifles. Shaw would beef up enforcement of gun crimes. Ramirez backs  gun-licensing and mental-health bills. 
Medicaid
The candidates back health-care funding. Ramirez would ban pay-for-delay drug deals and expand state-negotiated discounts. 
Campaign finance reform
Money in politics displeases Ramirez. Shaw claims independent funding and notes the Illinois Campaign for Political Reform contribution tally at the Illinoissunshine site. Pattison runs a lean campaign and suggests that voters resist big-money politics with their own campaign donations. Millan would cap corporate contributions. 
Mike Madigan
Millan hopes for a challenger to the longtime House majority leader. Pattison would give leaders term limits and organize a progressive caucus. Ramirez would strengthen caucuses for women and Latinos. Shaw believes in standing up to the powerful. 
Q&A
A question on accountability prompted candidates to call out a negative "Social Justice Fund" mailer. Candidates support union organizing at charter schools, and were stumped by a question about legal sports gambling. One questioner noted that a progressive income tax would take three years or more to enact. A $15-an-hour minimum wage drew broad support. Pressed about her funding from builders, Millan defended development as a way to raise the tax base. 
The general counsel of Project Six, Michael Graham, opened the forum by noting challenges to government accountability. 
Produced by Our Urban Times, the event was sponsored by Northwestern Settlement and CAN TV. It was supported by CGNA (Chicago Grand Neighborhood Association), EVA (East Village Association), UVNA (Ukrainian Village Neighborhood Association), WTNA (West Town Neighbors Association), Wicker Park Committee, Indivisible West Town, Erie House, Illinois Network of Charter Schools, Noble Charter School and UCAN.
Four community organizations, CGNA (Chicago Grand Neighborhood Association), EVA (East Village Association), UVNA (Ukrainian Village Neighborhood Association), WTNA (West Town Neighbors Association) will be holding a Meet and Greet on Mar. 12 in Roots, 1924 W Chicago Ave., 6:30 to 7:30 p.m. were there will candidates for various positions in the upcoming elections.
Related:
Crime Stats By District
Columnists