Chicago Public Schools closing nearly 25% of Fulton Network elementary schools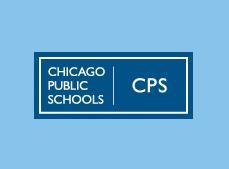 Chicago Public Schools announces closure of 54 elementary school programs, 11 co-locations and 2 turn-arounds effecting 30,000 students, which will close 61 buildings including nearly 25% of the Fulton Network. There is also the question whether the buildings being closed will end up as homes for new charter schools. 
In the Fulton Network the closings are by school and where those students will go:
LaFayette to Chopin

Peabody to Ottis

Ana Roque Duprey and Von Humboldt to De Diego

King to Jensen

Victor Herbert to Nathaniel Daniel Dett

Near North to Montefiore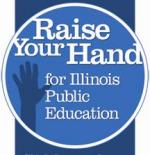 School closings according to the Raise Your Hand Coalition (RYHC) is being done without:
specific knowledge of each school

consideration to the economic impact that the closings will have on our communities

consideration of students and families

consideration of the receiving schools
"CPS is dysfunctional," said Proco "Joe" Moreno, 1st Ward Alderman.
All points are supported when looking at just one of the Fulton schools, Peabody which is to close with students going to Otis. According to Debbi Ratulowski, a Peabody teacher for 18 years, "We're concerned about the students on many levels. The distance between the closing and receiving schools is to be no more than four point something of a mile. Between Otis and Peabody, it is one mile. 
"Otis has 4 autism classes and other special education classes. If CPS counted the usage of those rooms (36 students per room) as they did with ours, our students will take Otis close to or over their room capacity." 
Ratulowski and another Peabody teacher, Rhea Heggaton explained that Federal requirements states that there must be an aide added, if there are more than 8 special education students in one room. Heggaton further explained that having 36 in a class can be a next to impossible teaching environment.
One of Heggaton's classes has 20 students. "The class is made up of 2/3 bilingual students, 2 special ed and a few special intervention, who may become special ed. I am constantly re-evaluating and changing what I am doing with each student." Currently Peabody has a total enrollment of 263 and Otis has 475, according to the CPS site." 
Chief Executive Officer (CEO) Barbara Byrd-Bennett stated on WTTW's "Chicago Tonight," Thurs., Mar. 21, program  that what teachers and principals will be jobless is still unknown. A receiving school, if in need of teachers for the students moved in, could consider hiring teachers from the closing school, but none of that is a certainty for the teachers and not the principals.
"Parents and children are confused and worse," says Ratulowski. "With these announcements at this time of the year, parents do not have the opportunity to apply to select schools because the application deadline has passed. Receiving schools are not prepared either." 
Jesse Sharkey of the Chicago Teachers Union (CTU) and RYHC's Wendy Katten on "Chicago Tonight" described  reactions to the closings as panic, fear, disbelief, disgust and despair.
Parents are feeling there has been a lack of understanding of combining different cultures, including gangs, when determining the schools mergings.
Katten pointed out that many have expressed the fact that they want to get out of the district because CPS does not have a vision for neighborhood schools.
CPS Finances
While this announcement about the closure is occurring, the school building at Peabody, 1444 W. Augusta Blvd., is being fitted with new lights and other equipment. This is apparently occurring in other schools scheduled for closing.
"Does this mean they will turn this school over to another charter school?," queries Ratulowski. "That would mean tax-payer money is going to pay for private business expenditures." 
Byrd-Bennett admitted to Elizabeth Bracket on "Chicago Tonight" that the school closures were not just that the savings ($560 million in avoided capital costs over 10 years, $40 million a year in operating costs with a required investment of $23 million) and utilization would wipe out the $1 billion deficit but because it would better use resources and better serve students, many are those under served.
RYHC said, "The decision to close schools under the auspices of under-utilization and budget savings lies in sharp contrast to the simultaneous plans to spend millions of dollars opening new schools in the same neighborhoods." 
Earlier Thursday, CPS sent a press release announcing 19 "Welcoming Schools Will Roll Out new IB, STEM and Fine Arts Programs." Later in the day, the headline was "Significant New Investments To Provide Quality, 21st Century Education For CPS Students Transitioning From Underutilized Schools This Fall."
On Or Off The List
Byrd-Bennett, in those releases, stated, "CPS can focus on safely getting each child into a better performing 'welcoming school' near their current school this fall with all the tools they need to succeed. In total, CPS has removed 276 schools from consideration for closure as part of a rigorous, three-month community engagement process around the District's utilization crisis." 
Moreno got several 1st Ward schools off the list of 129. "It is effort and organizing and not just showing up at meetings and yelling," says Moreno. "Our parents and teachers have proactively explained what they are doing, what resources they require and how their schools will be improved." 
Benefits For Merging Schools
According to CPS, all welcoming schools will receive investments as needed to provide students access to schools with enhanced learning environments, including:
Air conditioning in every classroom

Library in every school

Safe Passage for every school to provide increased security for students on their way to and from school

iPads for all students in grades 3-8

New and upgraded technology supports including expanded Internet bandwidth
A dedicated Principal Transition Coordinator, who will be a former CPS principal or assistant principal, to support students transitioning from sending schools to welcoming schools next fall
All students with disabilities, students in temporary living situations, and English Language Learners will continue to receive required services to support their learning. In addition, CPS will monitor instructional quality and provide supports for families. Students in temporary living situations will be provided counseling to help them understand their enrollment options. 
Based on the needs of individual schools and student bodies, welcoming school principals may receive additional supports and upgrades such as:
Security and safety supports, including alarms and entry screening equipment
Improved ADA accessibility
Upgraded interiors and cosmetic improvements, including fresh paint, masonry work, new windows, new ceilings and floors, and others
Improved food service capacity through enhanced lunch rooms and food services as needed to accommodate and service the new welcoming school student body 
Based on the needs of individual schools and student bodies, welcoming school principals will be able to choose from a menu of academic, engagement, and social and emotional options to support students and the entire school community. Examples include:
Academic supports such as tutoring, instructional coaches and intervention software
Student engagement to provide student mentoring and leadership opportunities, joint field trips, and welcoming week activities
Social and emotional supports for counseling and social work resources, and training on assisting students with coping skills and managing stress 
The "Welcoming Schools" will include 19 new International Baccalaureate (IB); Science, Technology, Engineering, and Math (STEM), and Fine Arts programs next fall. 
Counter comments 
On one hand, Byrd-Bennett said during "Chicago Tonight's" show that CPS did listen to parents and aldermen about closings. On the other, Wendy Katten of RYHC said, they did not do their due diligence. "There are not 140 schools that are half empty. I have been in many of the schools." She explained that most people heading up CPS are not familiar with the district. Their counts did not take into consideration that rooms for special ed and bi-lingual rooms have less students.
Jesse Sharkey of the Chicago Teachers Union (CTU) offered several points about the closings on Chicago Tonight which included the sense that putting air conditioning in classrooms, among other things, was agreed too during the teachers strike. Now CPS is saying that the "welcoming" schools" will get air conditioning, etc. 
Other Announcement Responses
"Our mayor, who's away on a ski trip, drops this information right before Spring Break," said CTU President Karen Lewis according to NBC. "This is cowardly and it's the ultimate bullying job. Mayor Rahm Emanuel should be ashamed of himself." 
Lewis called the proposal "racist" and "classist" and said it would send the "school district into utter chaos."
"We are looking at murdering jobs, we are looking at murdering schools and we've got a murder problem in the city," said Lewis.
"We are deeply disappointed at the report that the Chicago Public Schools administration has decided to proceed with its school closing plan," said a statement from the Chicago Progressive Reform Coalition. The aldermen are: Alderman John Arena (45); Alderman Bob Fioretti (2); Alderman Toni Foulkes (15); Alderman Leslie Hairston (5); Alderman Rick Munoz (22); Alderman Roderick Sawyer (6); Alderman Nick Sposato (36); and Alderman Scott Waguespack (32). 
"In going ahead with this plan, the Chicago Public Schools administration and the Board of Education are violating the Illinois General Assembly's requirement that it disclose its ten-year master facilities plan first."
 Future
Moreno is continuing his battle to have Ana Roque Duprey and Von Humboldt schools removed from the list.
Other schools are reportedly taking actions to get their school removed from the list. 
The CTU has a mass rally scheduled for Wed., Mar. 27, at 4 p.m. in Daley Plaza, 50 W. Washington St.
The next steps prior to the Board of Education voting on these closings are hearings in April and May.
To see schools that have been closed in the last few years, check out WBEZ's inventory list.
The Battle will continue...stay tuned!
Related:
Crime Stats By District
Columnists