First Day, Free Rides on CTA for Students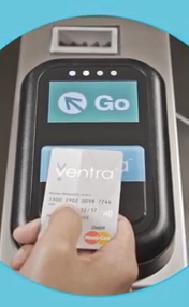 Free Chicago Transit Authority (CTA) bus and train rides during the first day of Chicago Public Schools' on Tues., Sept. 6, for all students and accompanying adults was announced Thursday by Mayor Rahm Emanuel and CTA President Dorval R. Carter, Jr. 
In addition to encouraging student attendance on the first school day, the CTA will continue to offer low student fares of 75 cents the rest of the year when school is in session. 
"Affordable, reliable public transportation plays an important role in our children's education," said Emanuel. "Encouraging school attendance on Day One sets the tone for the rest of the school year and contributes to forming good habits and priorities by our students." 
"We are happy to once again offer students and their accompanying adult free bus and train rides on their first day of school," said CTA President Carter. "Our hope is that this small incentive will help young people realize the importance of attending class each day and how we are all cheering for their academic success." 
The reduced fares for elementary and high school students are in effect Monday through Friday from 5:30 a.m. to 8:30 p.m., while school is in session. 
The CTA's 75-cent student fares are the result of efforts made by Mayor Emanuel and the CTA in 2013 to ensure transit is more affordable during the school year. Beyond school hours, elementary students ages 7-11 pay reduced fares of $1 on the bus and $1.10 on rail. Passengers who are 12 and older pay the full fare of $2 on bus and $2.25 on rail. 
For more information about Student Reduced Fare, check the CTA website. 
Related:
Crime Stats By District
Columnists