Girl Power Opportunity: Icebox Derby challenge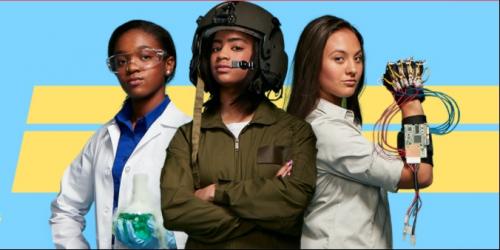 Chicago area girls 13 to 18, who love science, technology, engineering and math, could win up to $2,500 scholarship money and cool prizes in the 4th Annual Icebox Derby Contest and Race sponsored by Commonwealth Edison Company (ComEd), with an entry deadline of June 22 at 11:59:59 p.m.
The challenge is to turn an old refrigerator into a race car! 
Entrants for the 2017 contest and race must have his/her parent/legal guardian sign their entry in which they respond to at least three of four 100-word essay questions. Judges will select 30 entrants who will become participants in the contest and race. 
Participants will be in a competition between six Science, Technology, Engineering, and Mathematics ("STEM") student teams who assemble and then race an electric-powered vehicle built with a recycled refrigerator, provided by ComEd. Vehicle assembly will take place during a series of four workshops. 
On August 12, 2017, the six teams will start competing in multiple heats for three hours, ending with multiple victors. 
To enter click here and to learn more, click here. 
Below is a video from last year's event.
"We are equipping and inspiring the young people who will become the nation's next generation of innovators," says Anne Pramaggiore, President and CEO, ComEd.
Related:
Crime Stats By District
Columnists