Avoid street cleaning tickets: Get an alert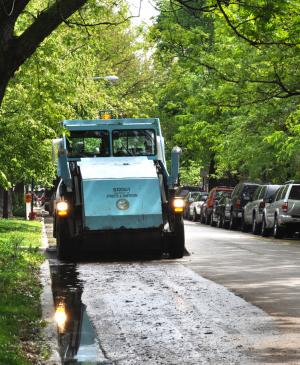 With winter weather finally behind, Chicago street sweeping season is at hand along with possible tickets in your future. But, you can avoid the pain. 
There is one site that gives you the schedule for your address and lets you sign up for emails and text messages pre-cleaning.
On the Sweeparound Us site, a street address may be entered and searched for. It then presents a map of the zone for that address, a list of the dates for this year's sweeping and two ways to get notices. 
Text messages can go directly to one's phone or an email will be sent out a week ahead a time. A downloadable app will put the dates on an iCal, Google Calendar or Outlook Calender.
Related:
Crime Stats By District
Columnists