Chicago Christmas tree recycling starts today and mulch pickup later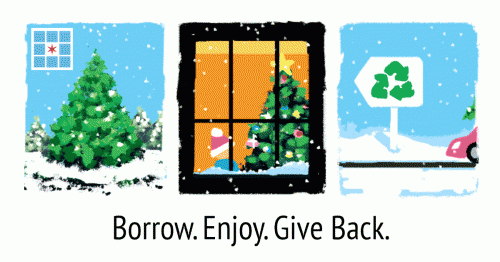 Last year an estimated 640,000 pounds of holiday trees (18,329 trees) were composted through the City's program! 
To help beat that record, take your, and even your neighbor's, trees to one of the City's sites shown below. 
When delivering your tree(es) here are a few dos and dont's:
Live/natural trees (ONLY, no wreaths or garland) without flocking
No tinsel or ornaments may be on the tree
Remove plastic or other wrap from the tree
For FREE mulch from those trees will be available on a first come, first served basis, starting January 7th: Lincoln Park, Margate Park, Mt. Greenwood Park, North Park Village, Warren Park, and the Forestry Site. 
Star = mulch available (beginning Jan. 7) 
Related:
Crime Stats By District
Columnists