Construction coming to Elston Ave.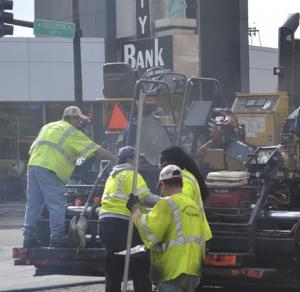 Elston Avenue from Damen to Western Avenues will be under construction is scheduled to begin on Sept. 25. with completion by Dec. 15. 
"No Parking" signs will be installed from time to times as required for each activity. These temporary signs will restrict parking during working hours, while adhering to rush hour restrictions. 
Part of the Chicago Department of Transportation's Arterial Street Resurfacing - North Area Project, in the 1st Ward, the work will include ADA sidewalk improvements, curb and gutter removal as well as replacement, pavement patching, milling and paving the existing asphalt pavement and striping.
Related:
Crime Stats By District
Columnists