Blue Line weekend repairs may slow your travels this weekend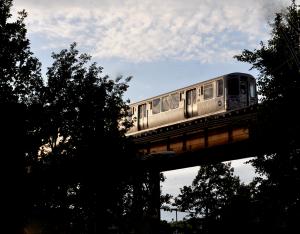 The Chicago Transit Authority (CTA) will be working on the Blue Line that may cause delays in travel this weekend.
Boarding Change, Delays Between Montrose and Harlem (O'Hare branch)
From Fri., Nov 20 at 10 p.m. to 4 a.m. on Mon. Nov. 23 
Board and exit all trains on the Forest Park-bound side of the platform at the Jefferson Park station. 
Trains in both directions will operate on the same track between Montrose and Harlem (O'Hare branch), resulting in minor delays.
These delays are due to improvements that allow trains to operate more efficiently along the Blue Line. It is part of the Your New Blue modernization program.
Related:
Crime Stats By District
Columnists